Something tells me you might be more interested in the latter half of horrible hotel experience in Rome than the standard city guide? (I personally love reading midsadventure stories.) If you just can't wait to read how I famously describe the shambolic Romanico Palace ("Ruins") experience, wait no longer! Originally I was planning to write 2 parts, but the hotel does not deserve the attention of a standalone post. It even earned itself a spot on the undistinguished list titled Worst of the Worst – No Redemption List on Yelp. That way we can end on a positive note with the rest of the city, which we mostly enjoyed! Rome is truly one of the most iconic spots in Italy in terms of historical significance. It might be the most popular! (Perhaps tied with Venice?)
Our arrival in Rome also coincided with our President, so we almost didn't get to see the Vatican! Thankfully we swapped some dates and times around so we would not miss out. There were several options through Gate 1 to either start in Rome and end in Venice or Milan or what we did start north then work our way south. Nearing the end of our trip I'll admit we grew a bit weary and homesick. The abysmal stay at the hotel only added to our disappointment. Mind you at this point our Tour Manager Johnny got sick (donning scarves in hot weather) and ready to call it quits as he was back in his hometown!  I'll save the Vatican as the final Italy review before I sum up my impression of Gate 1 Travel and the entire Italy tour.
Romanico Palace Review & Business Response
Normally I'd share with you the unabridged review since I create a synopsis version for the review sites, then elaborate on my own website. However, your hand would get so tired from scrolling, maybe giving up before you even reached the city guide! If you want to see more disgusting photos (trying to save your eyes on my blog) go to the reviews I've published and linked. If you haven't had a chance to hear the 30 second rundown of why this was unequivocally the worst experience of any Budget OR Luxury hotel I've ever stayed at, check out my review on TripAdvisor. I realized too late that I should have installed this App while we were in Europe since Yelp does not have as much presence as in North America. Hence no response and only a handful of reviews compared to 1,700+ reviews and a very fiery retort to shift blame onto their patrons! Sadly, TripAdvisor does not allow users to easily edit their review to acknowledge the response like Yelp after posting, so this is my only avenue!
Gianluca, thanks for taking the time for such a thorough response. When I tell people about my experience from the moment my husband walked into the wrong room with a woman sleeping on the bed, their reaction was jaw dropping abject horror! Many of them think I'm joking. Aside from just apologizing and reassigning a room, many hotels take it upon themselves to upgrade the room for such a serious mistake. Something much worse could have happened! The wine was a nice conciliatory gesture, but as I mentioned, it was unfortunately too little too late. We were also down at the service desk every day asking for aide, and no one was sent up to look at the shower! Also take a look at the other lower rating reviews and their equally harsh responses, albeit not as detailed as mine. The detail about the reservation is hearsay at this point, but you are really doing your establishment a huge disservice by trying to avert responsibility for mistakes.
If you want to plan your own trip with even more landmarks check out the Rome In A Weekend: 2-Day Walking Itinerary (With Map!).
Rome – Touristy Landmarks & Dana's Disappearing Acts!
Ok whew we made it through the rough patch! Capital of Italy and "Eternal City"! The region is actually huge and the airport even though it's in Rome was about a 45 minute drive away! We did so much walking and we probably still had many more areas to uncover. I was seriously disappointed that I didn't live up to my Type A personality of looking up reviews for places and making reservations way in advance. (Considering the hotel was useless at this task.) There are many AMAZING restaurants a short walk away with high ratings (Osteria Barberini). However, the restaurant was very small we were out of luck without a reservation even for a week night, including the night after! Of course they turned us away, and we told the poor souls that followed us after the same bad news. Afterwards I noticed one of my smart Yelp friends thought ahead and secured himself a spot! We ended up at another restaurant a few steps across the street, L'antica Roma, for the first night in the city.
The next morning we woke up early for our "Piazzas & Fountains" optional tour. If we were more familiar with the area and did more research I'm sure we could have planned this tour ourselves. It was a cheap add-on for our honeymoon so why not. The tour began at the Spanish Steps (which was only a 10-15 minute walk from the hotel) but our tour took us by bus! We met our local tour guide, Tetziana. I can't remember the specific names of the fountains we visited but they are astounding how well they were created. They have withstood all those years of display with minimal restoration under the elements. My husband got bored and hopped into some shops so he grabbed himself a Gelato and famous coffee. (Turns out the coffee still won't taste as good as in Italy since we have different calcium levels in the water.) He held up our whole tour group for a few minutes to track him down! We arrived at the most iconic one, Trevi Fountain around noon and it was a madhouse! There bodies draped everywhere all around. I used some crop tricks to remove some of the foot traffic visual. Johnny gave us a 1 scoop Gelato voucher for the crazy busy Gelateria right next to Trevi. I was so annoyed with Dana, I almost took his Gelato for myself as punishment!
We continued to the Pantheon and the baroque Piazza Navona! Only halfway through the day and we were dying of thirst from the heat and all the morning walking. We were waiting on Johnny to give us our daily bottle of water. The second part of the historic tour of ancient Rome began at the legendary Roman Forum, the central area of the city from which ancient Rome developed! We spent only about an hour walking through the forum. I'm sure we could have taken more time to soak in the amazing relics. My husband decided to quench his thirst at one of the fountains and the next moment he turned around we were all gone. (According to his version of the story.)
We all headed towards the Colosseum with the exception of Dana! He texted me "where is everyone?" and the glacial 2g T-mobile connection was difficult for him to help locate us. He got lost inside of the forum. Johnny had our tickets and said it was likely he would not be able to come into the Colosseum if he didn't arrive within the next 10 minutes. I searched high and low, but a part of me couldn't help but think disappearing acts finally caught up to him! Thankfully one of the other women in our group saw him and yelled to him as we were going through security for bag checks! He made it in. Whew! The Colosseum left me awestruck. It's the largest amphitheater built in the Roman Empire that seated over 50,000! The actual gladiator contests and public events were held there. Everyone including rich, poor and by the Emperor himself attended! As this is one of the most popular landmarks it was swarming with people in every crevice.
Caffe Concerto at Tanagra-Asg & Rome by Night Bus Tour
For the last portion of our Rome outing, we signed up for a musical dinner! Johnny told us that they will have the Opera singers performing in between the 3 course dinner and with wine. Even though the experience itself is a bit cheesy, I'd say it's worth trying out once. Gate 1 reserved us a table right up front and one off to the side both in the front area. Very weird that they had an entirely empty table on next to us with the best view while the other half of our group was relegated to a back table. The food was not too memorable, but they allowed us to get seconds of the main course if we wanted! The singers were quite talented and very entertaining. They mix in bits of comedy by soliciting audience volunteers! One of the cute things they did was also spring a special tribute to those with birthdays. One of the couples at our table celebrated their 20th anniversary and they sang a beautiful song not on their setlist for them. They even sold their own CD recording for €10 afterwards. My husband got us a signed copy!
We boarded back on the bus for our night tour. The city looked beautiful in the dim light. My phone camera does not perform well in low-light settings so I don't have any good photos to share. We had a slight scare when Johnny convinced the couple celebrating their anniversary in the front seat without any seat belts. The bus came to a very hard stop and he tumbled over to the front area! Thankfully he was ok, just a bit shaken up. We had quite a memorable day and the only sad part was retiring back to our sad room. Needless to say at the end of the trip we were ready to go home.
Rating: 1/5 ★ for the hotel since it was so abysmal!
3.5/5 ★★★1/2 for the overall city, hoping to come back and explore more landmarks and find some hidden gems!
P.S. This is my 50th post!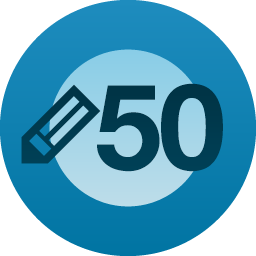 Categories: Review, Travel, Yelp